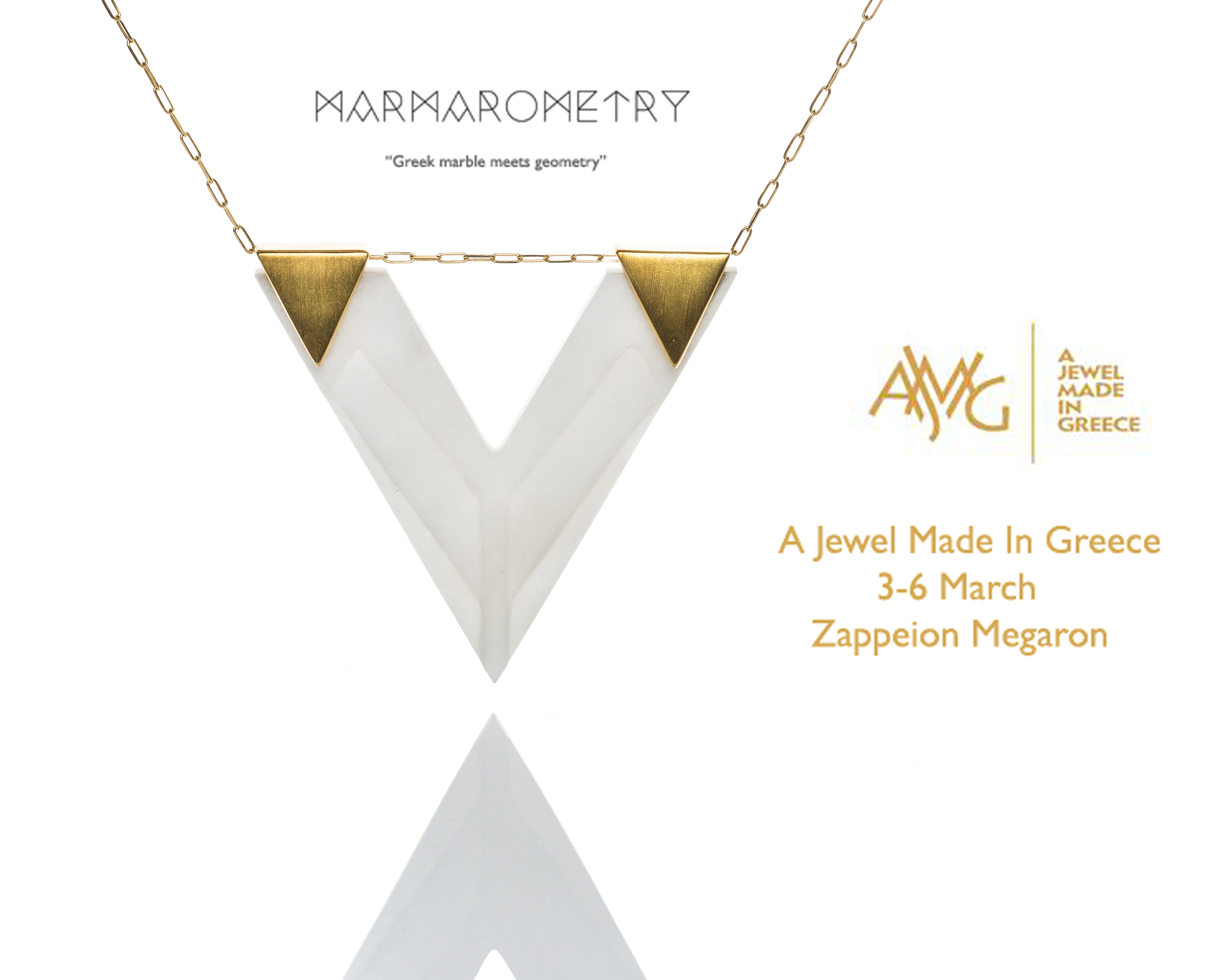 28 Feb

A JEWEL MADE IN GREECE

Xenia Nefelly Vlachou presents the new Marmarometry Collections at the annual jewelry exhibition of A Jewel Made In Greece, 3-6 March at Zappeion Megaron, Athens, Greece.

An exhibition where 

Greek contemporary artists participate by exhibiting their jewelry, which are "real diamonds", promoting an important message: The Greek Jewelry is timeless and competitive in Greece and abroad.

Don't miss the opening event on the 3rd of March at 19:00!