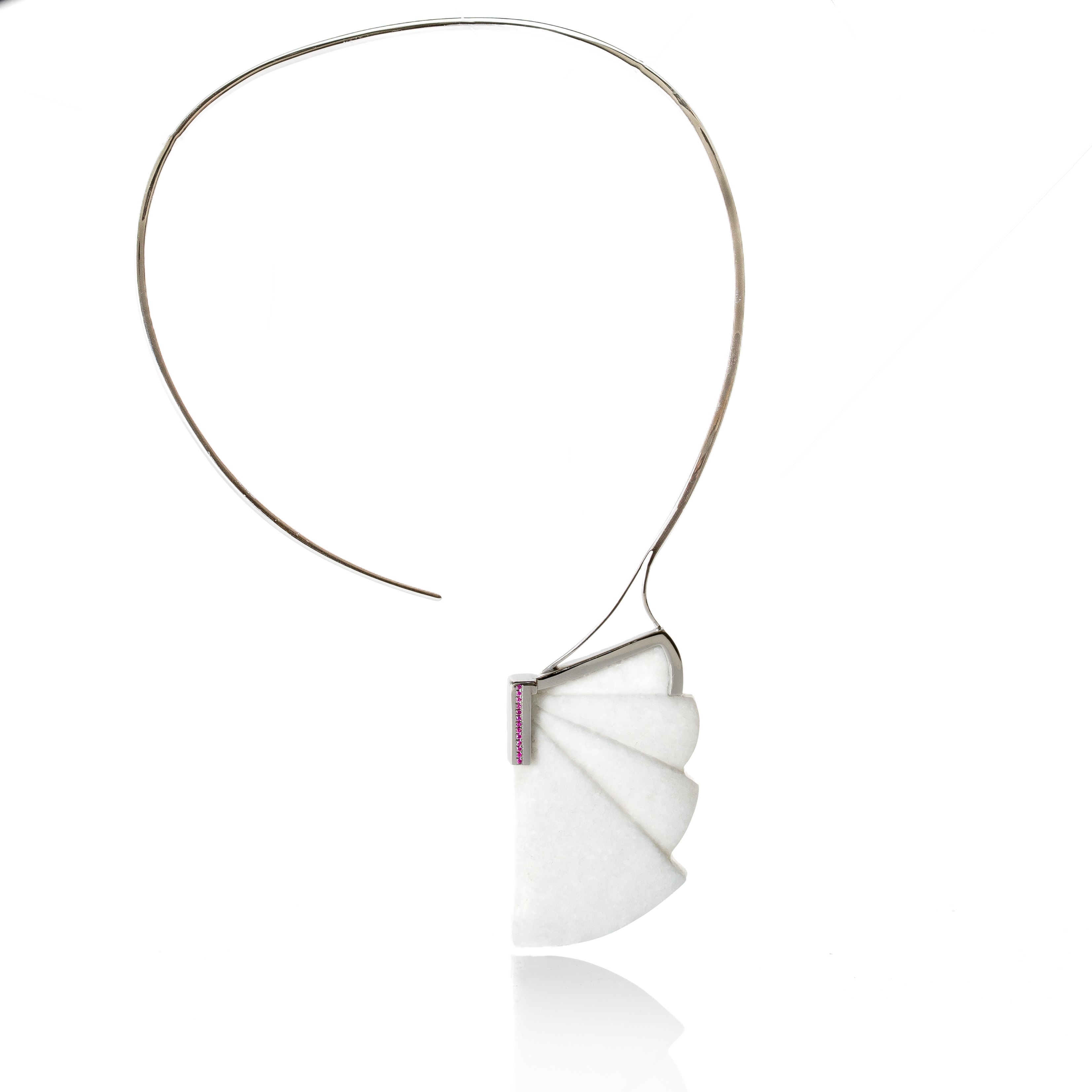 09 Feb

Marmarometry participates at CREAID

Marmarometry participates at CREAID. Under the new project "Designer Jewelry," distinguished Greek and international jewelry designers , are asked to design a fine jewelry with their own unique way. The proceeds of the auction will be allocated for the Athens General Children's Hospital. Τhe jewels will be exhibited the spring of 2017 and will be auctioned online in order to achieve a better promotion abroad.

"Phyllis" Marmarometry by Xenia Nefelly Vlachou In Greek mythology Phyllis was a princess who fell in love with Demophon, the son of Theseus. After a long trip he didn't return for the day of their marriage. That day the Gods transformed her into an almond tree, the symbol of hope. A unique necklace that is handcrafted in sterling silver 925 platinum plated , hand carved Thasos marble and brilliant cut pink sapphire.